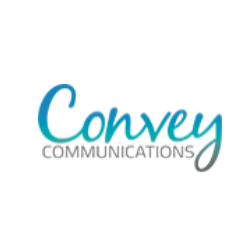 Public Relations Coordinator (remote)
Sorry, this job has expired.
Remote/Telecommute
We are looking for a Public Relations Account Coordinator with a desire to join our fast growing agency! We focus solely on B2B technology companies, so the work is fast, tech filled and challenging - but fun! While we don't expect you to have years of tech experience, we are looking for someone with a desire to learn more about the tech industry, a drive to dive deep and help execute strategies to reach our clients' PR and content goals. While we do some local media, the majority of our clients aim for industry vertical and national media coverage. 
The ideal candidate will possess the ability to learn quickly and understand the unique value of each of our clients. Strong writing skills are a must! You will spend a lot of your days explaining the value of software and technology to the media as well as drafting content that supports the client's thought leadership strategies.
Bachelor's degree in communications, journalism or marketing or 2-4 years of related experience
2-4 years of public relations or content marketing experience
A genuine passion for B2B and/or technology
Proven success in working with media
Advanced written and verbal communications skills
Strong time-management, prioritizing skills with ability to meet deadlines while also working proactively
Thrive in independent and collaborative work settings
Think creatively and strategically to solve problems
Must be solution and detail-oriented, thorough and resourceful

Drafting, editing, and distributing – press releases, case studies, client backgrounders and talking points, and third party contributed content on behalf of clients
Assisting with media and influencer relations and building relationships with local and national media
Reporting media hits and client wins
Using media monitoring tools
Staying up to date with client industry trends to inform clients and amplify content
Strong communication skills to build trust with fast moving clients
Immerse yourself into the tech industry in order to bring creative, new ideas to the table
Help manage and facilitate podcast initiatives for clients

A genuine passion for B2B and/or technology
Proven success in working with media
Advanced written and verbal communications skills
Strong time-management, prioritizing skills with ability to meet deadlines while also working proactively
Thrive in independent and collaborative work settings
Think creatively and strategically to solve problems
Must be solution and detail-oriented, thorough and resourceful

Monday - Friday 8:00-5:00
12056737